Richardson: State doesn't need another politician as treasurer
Posted: 2014-07-18
Thursday, July 10, 2014 East Valley Tribune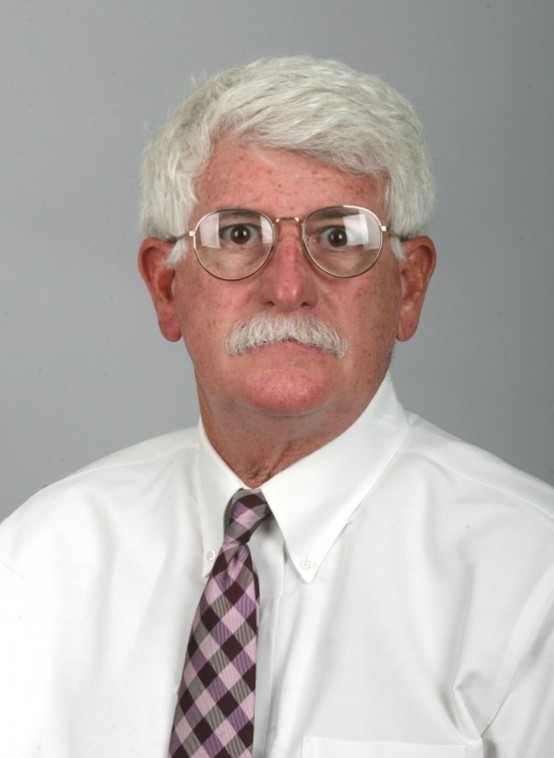 Retired Mesa master police officer Bill Richardson lives in the East Valley and can be reached at bill.richardson@cox.net.
After watching and reading about the state treasurer's debate I thought to myself that with ex-Tempe Mayor Hugh Hallman's line of "bull" he should be selling used cars.http://www.azcentral.com/story/news/politics/2014/07/08/treasurer-candidates-get-loud-debate/12393627/.
The man would be a multi-millionaire with his spiel and shtick but instead of selling used cars he's chosen to be career politician. Twelve years on the Tempe City Council, eight as mayor, a short-lived run for Arizona governor and now he wants to be the State Treasurer. No doubt the idea of running the state as governor is still on his mind.
To hear Hallman tell it, as mayor of Tempe — "Hughville" as it was called while he rode roughshod on city hall — he saved the city from further decline and his brand of fiscal conservatism saved the day. And just like a line from a used car salesman who desperately wants to sell you a 1985 Yugo, Hallman will have you believing his stewardship of Tempe took the city to new heights.
It's a good story if you like fairy tales.
According to an analysis of information in the Arizona Republic's City Comparison Guide, Tempe is far from the idyllic suburb by the Tempe Town Lake.
Tempe is second only to Scottsdale in how much the city spends per resident. Tempe is second highest in revenues, and they spend it. Tempe spends more on policing than any other city except Paradise Valley and still has one of the highest crime rates in the county. Tempe comes in third in violent and property crimes even though it spends more and has one of the highest ratios of officers to residents in the county. http://www.azcentral.com/news/cityguides/index.php
During the Hallman regime taxes in Tempe climbed.
In my January 2012 column, "Tempe city hall keeps digging into taxpayer pockets," I wrote, "Tempe residents were just treated to a property tax increase. My property taxes went up a $100 a year. We also just got hit with another water rate increase. My water bill is looking more and more like my electric bill. In 2009, they increased water bills 10 percent. In 2008, the council voted to keep property taxes elevated in order to pay city bills. Last year, Tempe coerced us to vote for a sales tax increase or suffer cuts in police officers on the beat. Tempe taxpayers, the gift to city hall that keeps on giving."
http://www.eastvalleytribune.com/opinion/columnists/article_bd1a5d4c-3d95-11e1-923c-001871e3ce6c.html.
Now Tempe residents have found out they were snookered into voting to spend millions for parks and recreation while Hallman was mayor only to find out $40 million dollars is being diverted to pay for the new Town Lake dam.
According to the City of Tempe's Average Residential Household Cost Comparison, Tempe has the third highest costs, only $5.00 less than Phoenix's and the second highest city property tax.http://www.tempe.gov/city-hall/finance-technology/budget/average-residential-household-cost-comparison.
Then there's the issue of crime. A problem Tempe has spent millions on and still struggles with serious crime while surrounding cities have cut costsand have crime rates significantly lower than Tempe's. MSN.com just released a story telling us that Tempe is ranked No. 8 in terms of dangerous suburbs in the United States. Glendale is seventh and no other Arizona cities are listed. http://realestate.msn.com/americas-10-most-dangerous-suburbs#5/.
It was Hallman who put in place the current management team at the police department that can't figure out what to do with Tempe's dark side. High crime, high taxes, decreased city services and a city that's still trying to recover from the Hallman years best describes Tempe in 2014.
Hallman has intelligence, wit, can be entertaining, a kind of charm and a pitch that would make you want to buy that Yugo and vote him back into office. Arizona doesn't need another career politician with a great line of "bull."
http://www.eastvalleytribune.com/columns/east_valley_voices/article_ef33e0fe-07ba-11e4-9e4e-0019bb2963f4.html