The Establishment is circling the wagons, make no mistake about it. My campaign has breached their precious pearl gates and is now closing in on their last sanctuary.
Just look at last week's debate. While they patted each other on the back and put their heads in the sand, I railed them for out of control spending and forgetting who their bosses are. When they promised good fortunes and blue skies, I reminded them the GDP shrank by almost 3% in the first quarter of 2014. Clearly, they needed a REALITY CHECK.
Fortunately, there is a CLEAR choice in this election You can have more of the status quo, or someone who will face the machine and the music. The choice is simple.
In order to defeat me, the Establishment Republicans and Democrats have joined forces. You know you are on the right path when getting attacked by the right and the left. Two incumbents and a career lobbyist are working together to make the status quo rule the day.
We can and will defeat them. The message of economic liberty and a people first government is resonating across our city and is a deafening siren to the incumbents and entrenched politicos.
You can easily see they want more of the same. They want more spending, more government and more laissez faire service to the people.
Together we can make history in Tempe. Together we can bring a voice of common sense and compassion to City Hall.
---
The attacks are coming my friends, in the debate I was assailed by both the left and the right, be certain they are working hard to find a weakness in me. Be certain they will smear my name through the mud and mire in the coming days. But none of this matters because this is not about me, this is about you and saving our City and our Country.
Thank you for all you do and for standing up for your fellow man and freedom.

Please make a contribution of $250, $100 $50 or $25 today to help us fund our July initiatives.
At Your Service,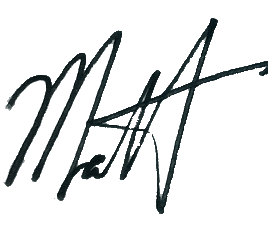 P.S. Keep your calendar open for Friday night July 25th! We have a big event coming up, more details to follow.